Fusilloni Pasta with Spinach & Spanish Ham
April 8, 2016
Directions
1Cook fussilloni pasta in pot until al dente, about 7-8 minutes.
2Meanwhile, saute mushrooms and Spanish jamon in Tantillo California Extra Virgin Olive Oil. Add arrabiatta sauce, and let simmer about 5 minutes.
3Add pasta when it is al dente, along with reserved pasta water.
4Finally add chopped spinach and white onions.
5Sprinkle pepper on top and a little cheese.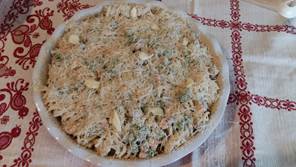 Test 2 Test 2 Test 2 Test 2 Test 2 Test 2 Test 2 Test 2 Test 2 Test 2 Test 2 Test 2 Test 2 Test 2 Test 2 Test 2 Test 2 Test 2 Test 2 Test 2 Test 2 Test 2
Test 2 Test 2 Test 2 Test 2
Test 2 Test 2 Test 2 Test 2 Test 2 Test 2 Test 2 Test 2 Test 2 Test 2 Test 2 Test 2 Test 2 Test 2 Test 2 Test 2 Test 2 Test 2 Test 2 Test 2 Test 2 Test 2 Test 2 Test 2 Test 2 Test 2 Test 2 Test 2 Test 2 Test 2 Test 2 Test 2 Test 2 Test 2 Test 2 Test 2 Test 2 Test 2 Test 2 Test 2 Test 2 Test 2 Test 2 Test 2 Test 2 Test 2 Test 2 Test 2 Test 2 Test 2 Test 2 Test 2 Test 2 Test 2 Test 2 Test 2 Test 2 Test 2 Test 2 Test 2 Test 2 Test 2 Test 2 Test 2 Test 2 Test 2 Test 2 Test 2 Test 2 Test 2 Test 2 Test 2 Test 2 Test 2 Test 2 Test 2 Test 2 Test 2 Test 2 Test 2 Test 2 Test 2 Test 2 Test 2 Test 2 Test 2 Test 2 Test 2 Test 2 Test 2 Test 2 Test 2 Test 2 Test 2 Test 2 Test 2 Test 2 Test 2 Test 2 Test 2 Test 2 Test 2 Test 2 Test 2 Test 2 Test 2 Test 2 Test 2 Test 2 Test 2 Test 2 Test 2 Test 2 Test 2 Test 2 Test 2 Test 2 Test 2 Test 2 Test 2 Test 2 Test 2 Test 2 Test 2 Test 2
0 Reviews